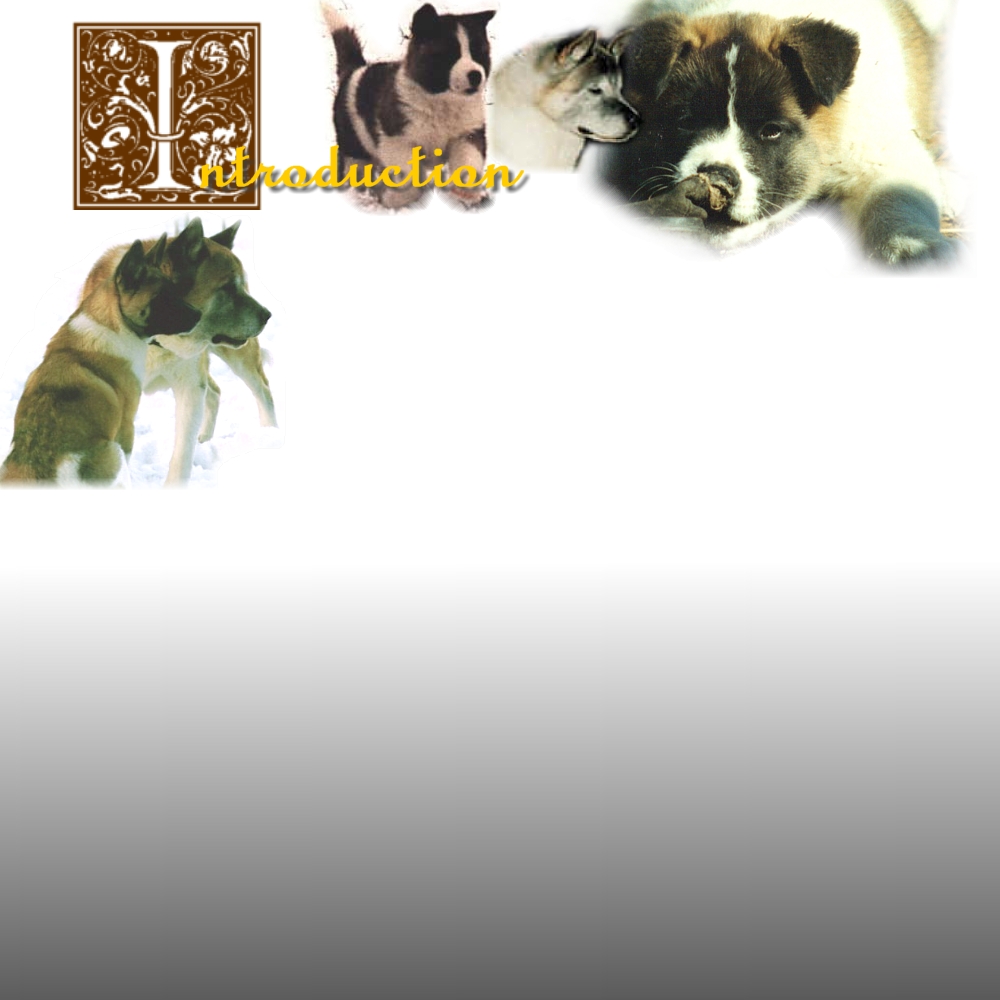 Hollie and I started in Akitas in 1984. Our previous

breeding ventures were always with breeds that had an

emphasis on head type and we continued that emphasis in the Akitas.

We had a picture in mind of our perfect Akita head and that "teddy bear" appearance and style was what we aimed for in our breeding program.

After working with the breed for several years, it became clear to us that even more important than appearance was temperament. We found the temperament we wanted to continue on with in Am/Can Ch Sunojo's Gotta Getta Gund. Gummy gave us generation after generation of wonderful, huggable personalities that have stood the test of time. In the early nineties we introduced some wonderful dogs from Northstar in a search for more ring presence and showy movement in a package that had similar type to our own. We were delighted with the combination and, as a bonus; we brought boundless joy and silliness into our personalities.

Over the years we have had great successes in the show ring with a consistency of type that has continued through the generations. We are the proud owners of many top producers as well as two ROMs. We have been ranked among the top five breeders in Akitas for several years. But most importantly, and by far our greatest successes, have been in the dogs we have bred who have become the best friends for so many wonderful people and families.