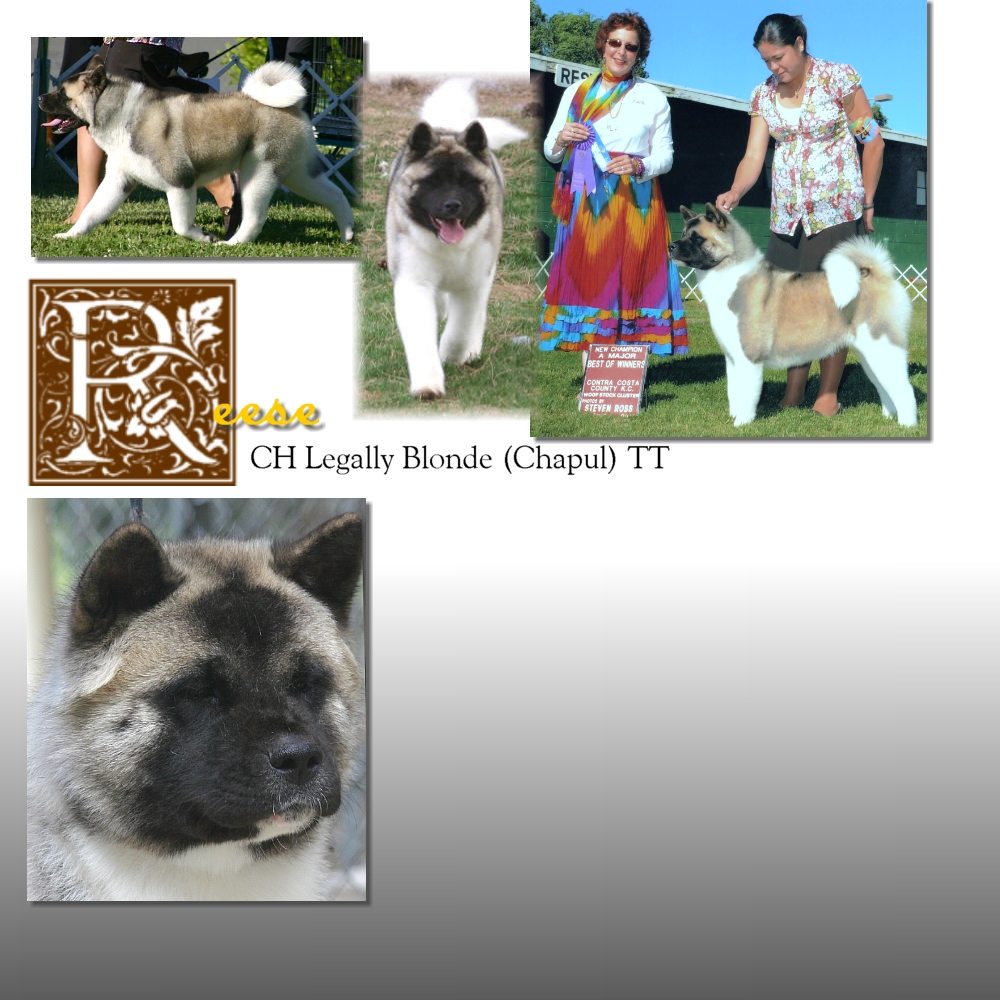 BISS Am/Mex CH Minda's Kiss The Girls RN CGC TT VA ROM AOM

x

Mex CH Minda SVS Sweet Obsession Fuji

DOB 8/24/2007

OFA Good

Reese was bred by German Chapul Ceron in Mexico and is a daughter of Georgie out of  Mex CH Minda SVS Sweet Obsession Fuji, herself a Georgie daughter from the fabulous Divina and a littermate to Valley.   

Reese is so cute everyone wants to hug her and she is always more than happy to be hugged but there's a little devil in her and after a kiss and a hug, she loves to sneak in a chin nibble.  So don't be completely fooled by the adorable face.   

Her head is as close to perfection as we've seen with a symphony of triangles that is classic Akita type.  Deemed "Best Bitch Head" in the 2010 inception of the Property Classes at the Akita Club of America National show, we feel that was an honor well deserved.  She has lovely balance, bone, beautiful feet and the huge stand off coat from her parents.  She is one of the very soundest moving Akitas I've ever seen with near perfect footfall when she gaits and the perfect four square every time she stops.  We have given her time to mature before showing her and it's been worth the wait.  She gained her championship quickly with a very special Best of Breed out of the classes and many words of praise for her incredible breed type.  She will be bred in the winter of 2010.